Renting of TV
You can rent the following Tvs:

| | |
| --- | --- |
| TV [T1] | 42" LCD full HD TV |
| TV [T2] | 50" Plasma full HD TV |
| TV [T3] | 60" LED full HD TV |
| TV stand 150-190cm | |
The full price list of renting computers and remaining IT equipment is available on "The full price of IT equipment" section.
Renting TV- Why is our offer worth-accepting?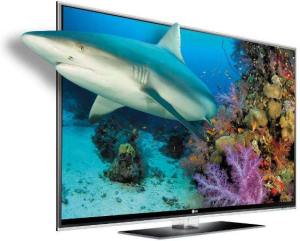 The shows, fairs or business meetings require special visuals. Plasma screens and LCDs are smartlooking and above all they do not take up much space. They are much better than traditional TVs and monitors.
During presentations, trainings or fairs, the best option is to use large-sized plasma screens. The provide a high quality of the picture, look professional and they can easily be fitted into every space. Professionally installed equipment will make a huge impression on the recipients and audience.
Huge plasma screens are an expensive purchase. Definitely renting LCD screens or plasma TVs is a cheaper solution. Very often our customers need several screens instantly. When the training is ended, such devices are no longer needed in the companies. This can be considered as the next advantage of renting LCD TVs and plasma screens. Our company provides the customers with the top quality equipment: 42" LCD full HD TV 100Hz or 50" Plasma Full HD TV 600Hz. For the customer's wish we can install and dismantle the equipment as well as configure the device. Renting LCD TVS and plasma screens proves to be good in all kinds of business retreats, fairs, events and shows. In fact in any place where attractive presentation of your company is required.
Choose the TV which matches your needs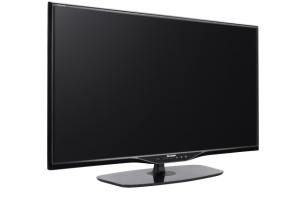 In spite of having a similar outer look, plasma screens and LCD TVS are based on different technology. LCD TVS use a liquid crystal technology but plasma screens, on the other hand, shine with their own light where each subpixel works like a fluorescent lamp. The basic difference between LCD pixels and plasma pixels is that LCD pixel does not shine with its own light and must be additionally illuminated. Undoubtedly, plasma Tvs possess a higher quality of the displayed picture. The picture is then more dynamic and of a higher picture clarity therefore plasma tvs fit best during all kinds of presentations, in big conferences rooms or for other professional applications. Our offer consists of the highest class visual equipment such as: 42 " LCD full HD TV 100 Hz, 50" Plasma full HD 600Hz, and large 60" LED full HD TV. Depending on the type of rented TV, the devices are equipped with media functions such as: 3D, WI-FI and smart TV technology or offer the possibility to connect USB devices.
TV accessories
Rented Tvs can be delivered along with extra accessories:
standard TV stand
TV wall holder
TV stand of a hight of 150 or 190 cm
the device is delivered together with a remote control, with d-sub or HDMI cables.