Renting of computers
You can rent the following computer sets:

| | |
| --- | --- |
| Computer [K1] general-purpose computer | DELL/HP desktop or slim computer, dual core processor, 2048 MB RAM, hard disc min 80GB, DVD |
| Computer [K2] computer tower | powerful Intel processor, 8GB RAM, disc min.250GB, DVD |
| Computer [K3] dedicate computer configuration | The specification is fixed individually |
The full price list of renting computers and the remaining IT equipment is available in "The price list of renting computer equipment" section.
Advantages of renting desktop computers
The organization of trainings, pressrooms or fairs requires the professional IT equipment which can be obtained through renting. The dynamic development or new enterprises of your company often create the necessity of employing seasonal workers and organizing new workplaces.
The purchase of computers for a short period of time does not bring the financial benefits. Renting computers, monitors or printers is considerably a faster and cheaper solution.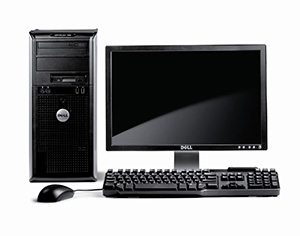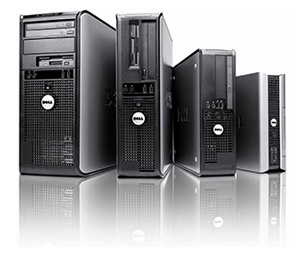 Renting computers mean not being liable to failure and well-prepared workplaces.
Due to computer renting, the company in a fast and effective way obtains many new and not liable to failure professionally configured workplaces. By renting computers for exhibitions and events you do not have to worry about the condition of rented computers. Our team checks every equipment that is being rented, guaranteeing its reliability. Additionally, our team try to adjust the computers parameters in accordance with the customers' needs and equip them with appropriate software. At the client's request the servicing of the organized events is also available. Therefore, you are assured that a professional computer technician is in charge of IT equipment. Renting computers, monitors, printers along with IT services is a good solution for both, small firms and big companies.
Accessories for computers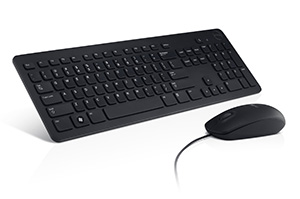 We offer a number of optional extras for rented computers:
LCD monitors
keyboards
computer mouse routers and switches
speakers and headphones with microphones
laser printers
line interactive UPS
key lock notebook safety cord
wiring/cabling
Our offer for computer renting
WynajemIT.pl offers the computer renting of many computer brands. Some models of rented computers are available in various specifications. We have a huge number of equipment which enables us to serve big events in a professional way. If you need any help, contact us. We will give you advice about renting computers, printers, monitors or any other necessary media equipment.
As a business partner of Microsoft company, we are one of the few rental shops on the market creating the possibility of renting computer along with Microsoft software. The rented computers can be equipped with any Microsoft software such as MS Office, system software or server software. Benefit from the rented laptop with complete legality.