Renting printers
What printing devices can you rent?
You can rent the following printers:
Printer [D1] economical, low operation costs, the possibility of connecting LAN and DUPLEX modules, A4 printing format


Colour Printer [D2] high-speed colour printing, the possibility of connecting LAN and DUPLEX modules, A4 printing format


Printer [D3] small, all-in-one printer, mono printer, FAX, scanner, copier, the possibility of connecting LAN and DUPLEX modules, A4 printing format


Printer [D4] professional all-in-one printer. Professional copier, A3/A4 printing format, duplex scanner, network interface adapter, high-speed printing


The full price list of renting printers and the remaining computer equipment can be found in "the price list of rented equipment" section.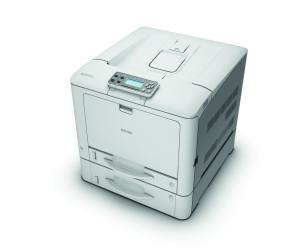 Renting printers, leasing of printers- it pays off!
None of any trainings, business meeting or conferences can be held without printing the materials and documents for training. Therefore, it is vital to rent a quick-operating and reliable printer. The printer should configured with the rented computer or rented laptops. By connecting the printer to the network, each participant will be able to print materials directly from his own notebook.
In our offer, there is a possibility of renting printers for a short and long period of time (see leasing of printers).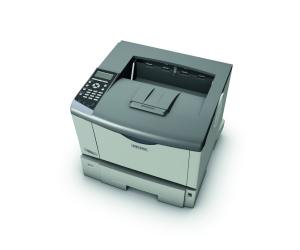 What does the renting of a printer involve?
As our experience has shown, not always there is a possibility of buying a printers which response to our needs especially during seasonal work. Its purchase can neither be economical nor rational. The printer must be used intensively to make its purchase economical. In case of its sporadic use, the cost of its purchase and maintenance is no longer adequate. In such situations only the renting of printers is helpful. The advantages of such a solution are as follows: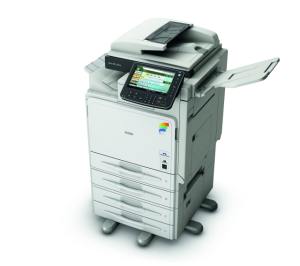 Financial benefits
The costs of printing a single page is considerably cheaper.
You pay for the actual quantity of printed pages.
Fixed costs of using the rented printer. Therefore, planning the company's budget is more comfortable.
Economy of company's budget
Any costs and activities connected with the running costs and servicing of the equipment are covered by the person who is renting it.
The comfort of using the equipment.
There is access to modern devices which can be equipped with optional printing and segregating of copies modules, scanners or faxes.
There is a possibility of exchanging the rented printers in case of the companies increased demand for printouts.
Standing technical assistance
Warranty
Free repair or an exchange of a faulty printer.
A replacement unit for the duration of the repair of the rented printer.
Regular servicing in order to minimize equipment malfunctions.
Rules of renting printers
If you wish to receive a fully free printer for your company, have easy access to free service, have free exchange of cartridges, or receive a warranty for the whole period of rental- contact Wynajem IT.