Renting notebooks
WynajemIT.pl offers a wide choice of IT equipment- rental of laptops, desktop computers with LCD monitors, projectors and screens as well as computer equipment and laser printers.
You can rent the following type of notebooks:

| | |
| --- | --- |
| Laptop [L1] Not expensive dual core | minimum product specification: dual core processor, 2048MB RAM, 60-80GB HDD, screen 14" or 15", Wi-Fi |
| Laptop [L2] Productive dual core | minimum product specification: C2D processor, 3072-4096MB RAM, 80-250GB HDD, screen 14"-15", Wi-Fi |
| Laptop [L3] Productive | minimum product specification: Intel Core i3/i5 processor, 4096 MB RAM, 160-320GB HDD, screen 13"-15", Wi-Fi |
| Laptop [L4] High performance | minimum product specification: Intel Core i5 processor, 8GB RAM, 1TB HDD, graphics card GT650M-2GB, screen 17" FULL HD |
| Laptop [L5] Laptop for graphic design, virtualization | minimum product specification: Intel Core i7 processor, 16GB RAM, 1TB HDD, graphics card GT650M-2GB, touch screen 17" FULL HD |
| | |
| --- | --- |
| Mobile Internet [I] | Only available with a rented notebook |
The full price list of notebooks and IT equipment is available in "The price list of IT equipment" section.
WynajemIT.pl offers a wide choice of computer equipment. The renting includes more than 20 models of laptops with various specifications such as disk station to virtualization and professional solution – DELL Inspiron 17R 7720 with highly efficient Intel i7 3-gen. 1TB HDD and powerful graphics card nVidia. Our team will adjust the computer to each customer's individual needs and the organized events.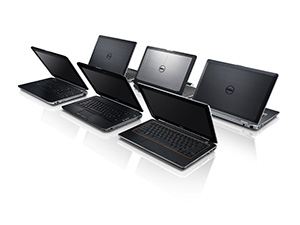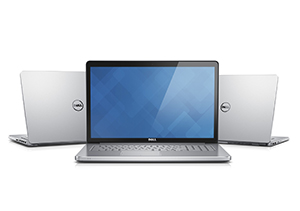 Advantages of renting notebooks
Renting laptops is an efficient service for every company. Trainings, presentations, business meetings, press conferences, business retreats as well as exhibitions and fairs cannot be held without the adequate and mobile IT equipment. The computer equipment of everyday use is not suitable for such events, that is why, specially prepared and fully reliable notebooks are rented. Well-configured and the latest computer equipment reflects well on the proffesionalism of your company and, for sure, makes a good impression on your business partners and contractors.
The Internet in your pocket- revolution on the market
Do you need the Internet for a short period of time? Do not draw up the contract with a mobile's company with up to 24 months. Rent a notebook with HSDPA modem which gives you access to high-speed Internet in any area within Poland. High-speed Internet access and a good laptop on a business trip or holiday will keep you informed without any commitments or fixed-term costly contracts. The details of renting Internet services. .
Reliable technical condition
The team of WynajemIT.pl will take care of technical condition of each laptop. Before the renting, noteboooks are tested and prepared in accordance with the customer's requirements. Therefore, the customers are assured about the reliability of computer equipment.
Legal system and software
As a business partner of Microsoft company, we are one of the few rental shops on the market creating the possibility of renting Microsoft software. The rented computers can be equipped with any Microsoft software such as MS Office, System Software or Server Software. Benefit from the rented laptop with complete legality.
Professional service of the events
Preparing the equipment for the organized event is just a half way to success. The crucial thing is to have the relevant software installed to make it work faultlessly. If there is such a need, our IT specialists will transport, hook up and configure rented laptops, computers and printers.
Our offer of renting notebooks
WynajemIT.pl offers the renting of effective, mobile and smart-looking business notebooks. We have over 20 models of notebooks with different technical characteristics available. At the customer's request rented laptops can be equipped with HSDPA modems with high-speed Internet access across Poland. Such a solution is optimal in case of organizing professional pressrooms or press-centres for journalists. We are able to prepare the renting of the equipment in large quantities, for example renting of 600 laptops, in a short period of time. If you have not decided on a specific model of a laptop, contact us. We are ready to offer you some advice and, to meet your demands, we will choose the most appropriate equipment.
Extra offer
Every single renting of a laptop oor notebook gives the opportunity to have the HDSPA modem installed. It provides access to the wireless, high-speed Internet across Poland. The rented laptop can be accompanied with and connected to some additional equipment.
Calculating the cost of renting
The price of renting a laptop can easily be checked in a specially designed "Calculator of renting IT equipment"
We offer renting IT equipment in Białystok, Bydgoszcz, Częstochowa, Gdańsk, Gdynia, Kalisz, Katowice, Kielce, Kraków, Lublin, Łódź, Olsztyn, Ostrów Wlkp, Płock, Poznań, Radom, Toruń, Warszawa, Wrocław, Zielona Góra.